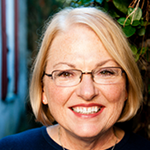 MAUREEN PORTER, PhD
Therapist & Psychologist
PhD, Clinical Psychologist
Dr. Porter brings thirty years experience to her work with individuals, couples and families. Over the past fifteen years, she has obtained specialized training in working with couples at the Washington School of Psychiatry in Washington, DC and the Gottman Institute at the University of Washington in Seattle. Dr. Porter enjoys working with all kinds of couples and families at every stage of development, including premarital assessment and counseling, blended families, couples managing issues of aging and illness and experiencing problems in their sexual relationship. Dr. Porter offers group sessions and workshops for couples expecting their first child.
EDUCATION:
PhD Clinical Psychology University of Detroit
LICENSES & CERTIFICATION:
Licensed Clinical Psychologist
South Carolina #1101 Certificate in Marital and Family Therapy Studies at Washington School of Psychiatry, Washington, D.C.
SPECIALTIES:
Premarital counseling
Couples Therapy
Step-parenting issues
Mood Disorders
Grief