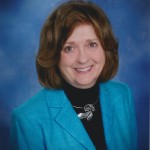 LYNN GRAVES
Therapist
MEd, LPC, LPCS, NCC
A caring relationship with clients, informed by solid theory and technique, characterize Lynn's approach to counseling. Her consistent empathy and concern for growth allow her to see a wide variety of clients. She brings a wealth of life experience to her therapy.
Early in her clinical work, Lynn worked with children and adolescents, some with abuse backgrounds. Later she developed an extensive practice working with adults, individually and in marriage and family contexts. She has helped many individuals through difficult life transitions.
Lynn has experience in agency, private practice, and pastoral counseling settings. These work experiences and training, along with her personal journey, allow Lynn to help her clients move towards growth and change in a safe therapeutic environment. She is the Senior Counselor at LPCC.
EDUCATION:
Master of Education in Counseling
LICENSES & CERTIFICATION:
Licensed Professional Counselor
Licensed Professional Counselor Supervisor
National Certified Counselor
SPECIALTIES:
Divorce Recovery
Grief and Loss Recovery
Crisis Response and Recovery
Life-stage Transitions
Depression and Anxiety Issues
Parent and Child Concerns
ADHD
Women's Concerns
Couples Therapy
Premarital Counseling